Armeria maritima Thrift CC DD N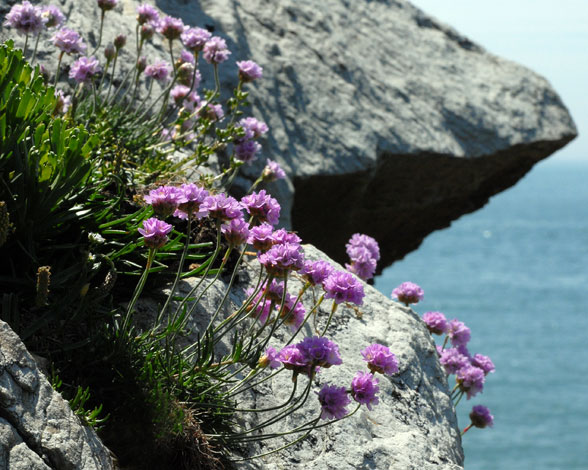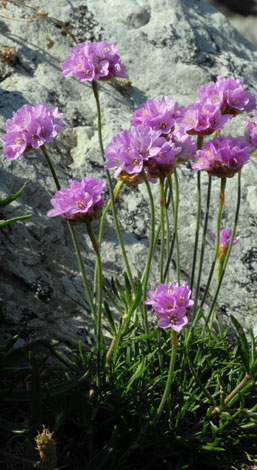 Probably our best known seaside plant, Thrift grows on dunes, cliffs, seashores and even on rocks splashed by spray from the incoming tide. Strangely it also frequently occurs high up in the alpine regions of mountains and I have seen it flourishing at the top of Snowdon in Wales and Ben Lawers and Ben Lui in Scotland.
It is found on all of the coastline of the British Isles and Ireland and inland in the north west of Scotland.
Rhoscolyn, Anglesey 29th May 2008
Added on November 12th 2004, updated on 9th October 2008, updated 27th Feb 2010