Bupleurum fruticosum Shrubby Hare's-ear DD I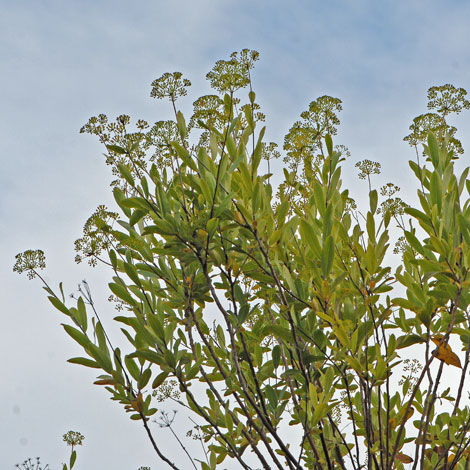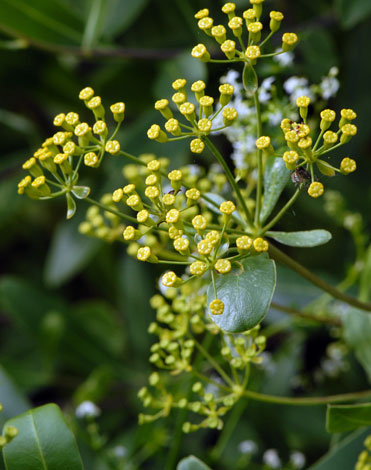 This is an introduction from southern Europe which is grown in gardens and at this site it was used a hedging material which had got out of control. However some had escaped properly to the top of a wall opposite the hedge and was way out of reach as the wall was over 2 metres tall.
Bupleurum fruticosum has escaped in very few places in southern England only.
Slapton ley, roadside 12th July 2009
Added on August 7th 2009, updated 5th March 2010, updated Se3 27th April 2010