Centaurea cyanus Cornflower C D N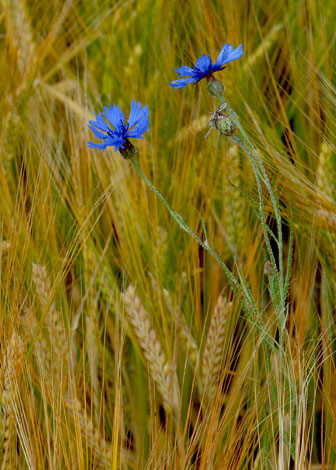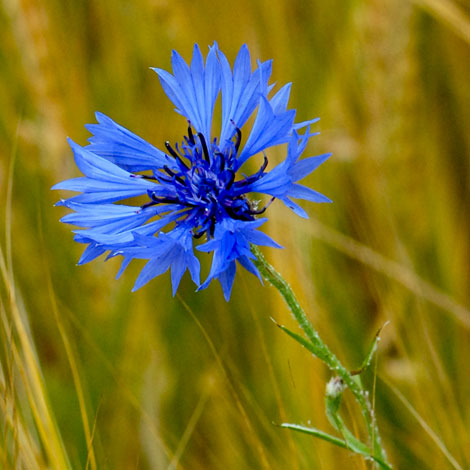 Once a common sight in corn fields, this native plant far less common and usually see as an occasional birdseed alien.
However this is the genuine article: a field of barley with cornflowers dotted all over it. It has been known at this site for years and in the distance you can see a high density of blue flowering plants (which I couldn't get near without treading all over the crop).
Good old Scotland!
Field of barley near the Beauly Firth not far from Charlston 27th July 2009
Added on August 4th 2009, updated 11th March 2010, updated Se3 30th April 2010, updated 16th March 2013