Centaurea debeauxii Chalk Knapweed C DD N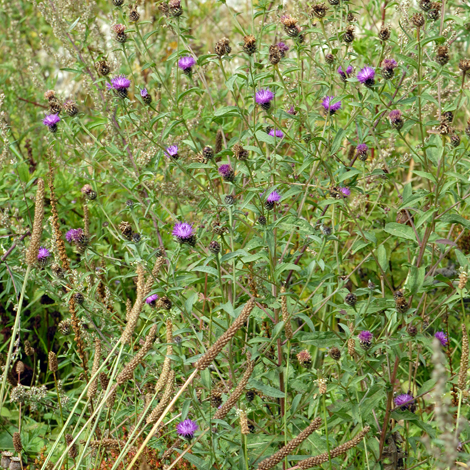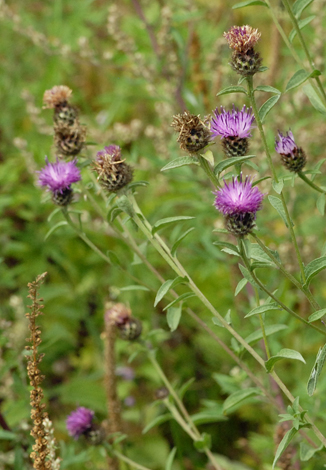 To be honest this look very much like ordinary Centaurea nigra (Common Knapweed) but has full species status now. The flowers are on average a bit smaller than in C. nigra but since there is huge variation because of soil conditions and other ecological variables you can see small flower heads on C. nigra too. The other distinguishing features are connected with how the phyllaries (the sepally bracts below the flowerhead) look. Read all about it in New Flora of the British Isles Edition 3 by Clive Stace.
So the crucial question: if I knew they grew together could I tell C. nigra and C. debeauxii apart ....... nope.
C. debeauxii is common in southern Britain where most of the chalky soils are but since it is so easily confused with C. nigra the usual distribution maps are not available (2011).
Cherry Hinton Chalk Pits, Cambridgeshire 3rd September 2011
Added on 5th September 2011, updated 16th March 2013