Conothamnus trinervis No English name Endemic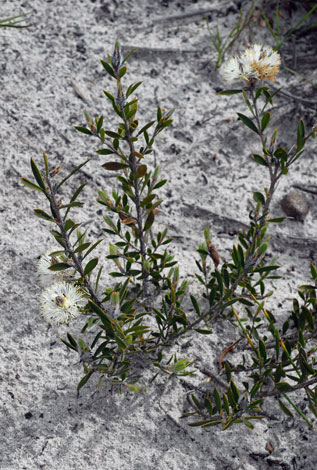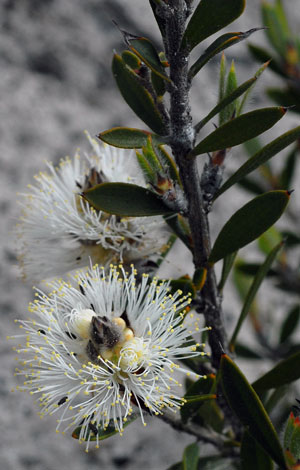 This was one of many plants growing straight out of the gravelly sand of this excellent bush reserve. At first I didn't notice the flowers as they merged into the background, but closer examination of the shrub revealed these fairly large flowers which look like a large type of Myrtle.
Not really a conicidence as Conothamnus is a genus of four Western Australian species of the Myrtaceae family.
It is found near the coast in a region about 30 miles north of Perth and on the south coast not far from Albany.
Badgingarra Reserve 11th September 2007
Added on 19th August 2008, updated 5th December 2008, updated 20th March 2010, updated 17th July 2015