Cotoneaster salicifolius Willow-leaved Cotoneaster I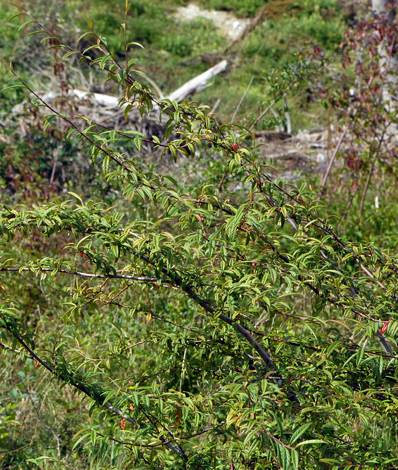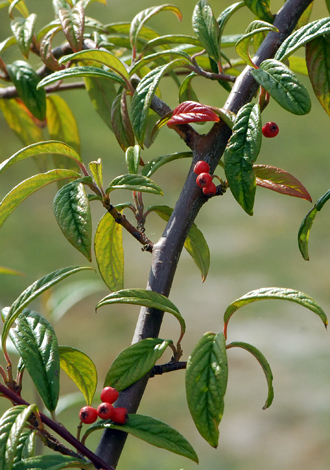 This is a rather variable shrub or tree which can be as tall as 8m. It was introduced from West China and has naturalised itself successfully in a few places in the British Isles. It is sold for parks and gardens and so there are various cultivars of C. salicifolius such as 'Aldhamensis' and many others any of which might escape.
Mostly found in the home Counties of England, Cotoneaster salicifolius is also dotted around in the north of England, the midlands south and north Wales and southern Scotland. There is little in Ireland.
Cherry Hinton Chalk pits, Cambridgeshire 4th September 2011
Added on 7th September 2011