Drosera intermedia Oblong-leaved Sundew C DDD N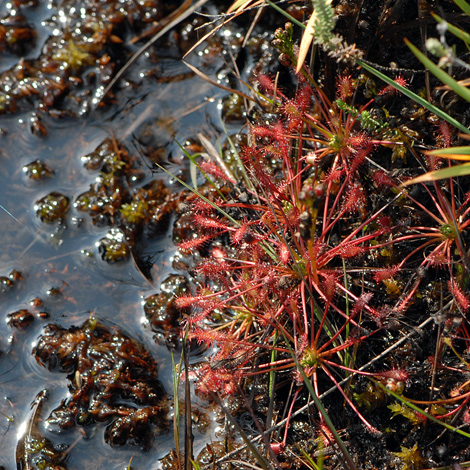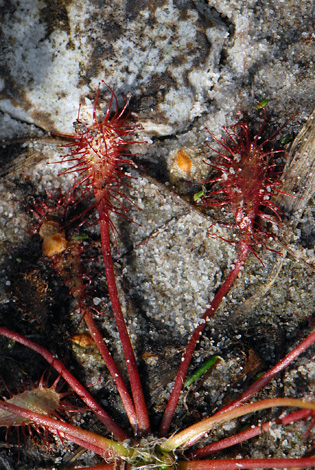 Clearly different from the much commoner Drosera rotundifolia (Round-leaved Sundew), this Sundew is not as immediately obviously different from Drosera anglica (Great Sundew) which has oblong leaves and which are occasionally as short as D. intermedia. Hybrids between D. intermedia and D. anglica probably exist at this site (a floating bog which literally shakes when you walk on it) but it would be quite difficult to identify them morphologically.
Found in the south of England near the coast and predominantly in the west of Wales, Scotland and Ireland, D intermedia is only occasionally found inland and is rare in the main part of England and the east generally.
Bog near Godlingston Heath, Dorset 5th September 2010
Added on 10th September 2010