Fagus sylvatica Beech CCC D N & I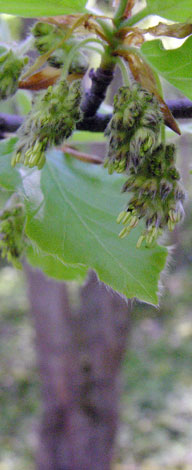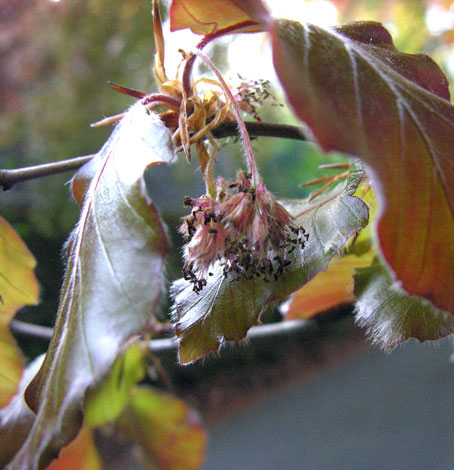 The Beech is native on chalk and limestone and here there appeared to be many in the natural setting of a Nature reserve. Beech is so often planted that you cannot assume the one you're looking at is a natural native but there's no way of knowing really. The habitat was right for this one though.
The Copper Beech (right) although quite distinctive in appearance is a variety of common Beech and this one was growing with other natural looking trees even though it must be an escape.
Whether planted or not F. sylvatica is common throughout the British Isles.
Cressbrook Dale, Derbyshire 10th May 2006
Added on 10th May 2006, updated 14th January 2009, updated 30th March 2010