Galanthus plicatus Pleated Snowdrop I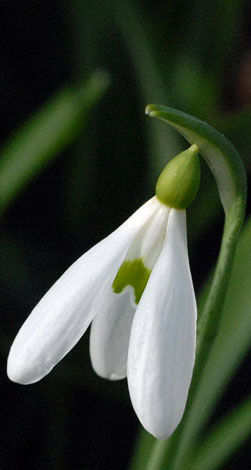 The distinguishing feature of this species which has been introduced from Turkey and Romania, is the shape of the leaf. In true Galanthus plicatus (Pleated Snowdrop) the leaf is pleated with an outer wavy edge. The leaf is glaucous but not as markedly so as in G. nivalis (Snowdrop) or Galanthus elwesii (Greater Snowdrop). The shape of this leaf also give an indication of parentage in hybrid snowdrops which also show some pleating of the leaf.
This species is naturalised in the countryside of southern England but there is little elsewhere and none in Ireland.
Warley Place, Essex 12th February 2008
Added on 14th February 2008, updated 18th January 2009, updated 31st March 2010, updated 27th May 2012