Hakea oleifolia Dungyn Endemic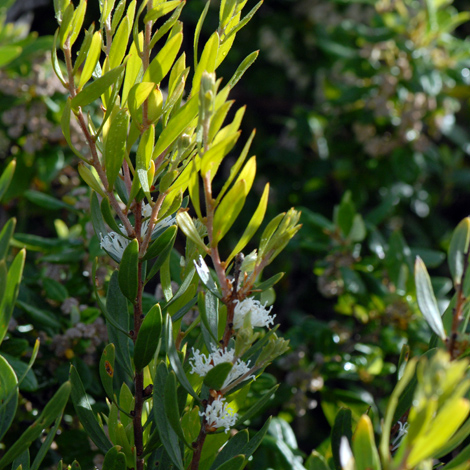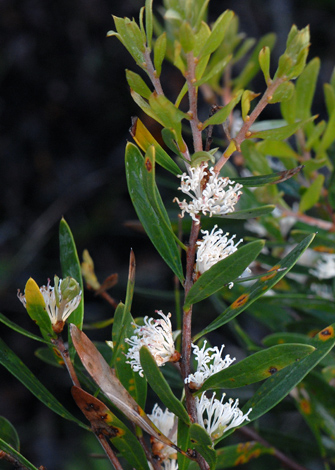 The specific name oleifolia means leaves similar to those of an Olive Tree Olea europaea and those of this Hakea are very similar in both length and width with no venation just the central rachis of the leaf showing. This shrub can grow up to 10m in height and usually has only white flowers. It will grow in heathland and in stable dune areas near the sea which is where this one was photographed.
Hakea oleifolia is not usually found not too far from the sea along the western coast at Margaret River, along the southern coast past Albany with some found inland in Manjimup area and along the coast between Denmark and Esperance.
Frenchman's Bay near Albany, Western Australia, 21st September 2012
Added on October 28th 2016