Hieracium speluncarum Cave Hawkweed C DD I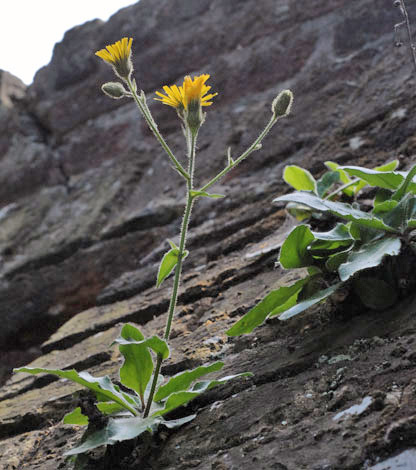 This hawkweed is, according to Sell and Murrell, a garden escape and likes to grow on walls. This is a well known site for the plant although there were vey few to be seen this year.
There are very few sites for this apomictic plant. Only one is in Wales and the others are dotted round England and Scotland with none to be found in Ireland.
On roof near walls of Ham House, Ham river lands 7th July 2007
Added on 1st February 2008, updated 7th April 2009, updated 7th April 2010