Hypericum tetrapterum Square-stalked St John's-wort C DD N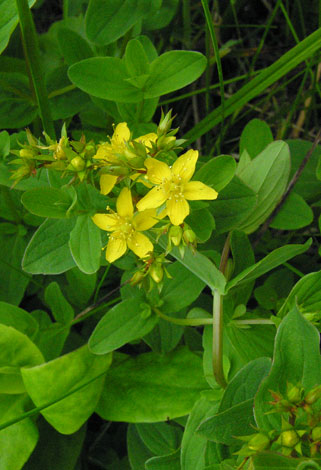 There are a few species in the Hypericum genus which are about 0.5 m tall, have yellow flowers and square stalks but this one has distinct wings on the stalks as well as opposite leaves which seem to clasp the stem. This is quite a common hypericum is often found in wet and boggy soil.
Apart form northern Scotland where it is scarce, this plant is found throughout the British Isles and Ireland.
By Cefni Reservoir, Anglesey, North Wales 3rd August 2006
Added on November 2nd 2005, updated 17th December 2009, updated 7th April 2010, updated 28th July 2013, updated 16th Nov 2014