Isopogon divergens Spreading Cone-flower Endemic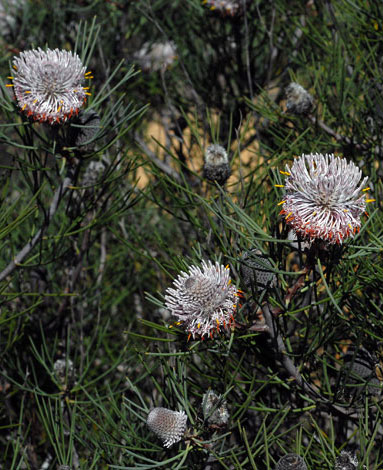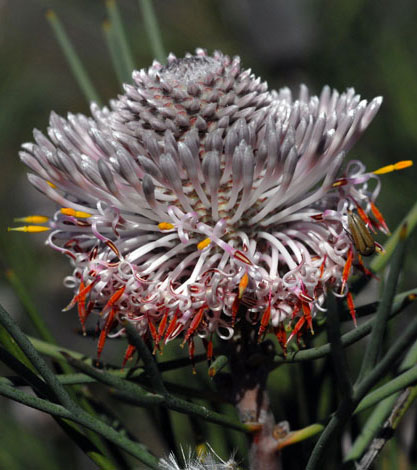 On a hot day when the flies were becoming quite a pest we drove on the straight eastern road out of Kalbarri. Although the drought had affected this part of he world quite badly, in Kalbarri itself lawn sprinklers were still being used as, according to on expert, they get their water from boreholes tapping a huge aquifer which is unlikely to be drained by such a small community.
The verge at the side of the road were still full of flowers in spite of the lack of winter rains and this medium sized shrub was one of them with the flowers just coming to their best. The blooms are sometimes a little pinker than the ones shown here but that didn't detract from a particularly handsome flower.
Verge of Road out of Kalbarri, Australia 9th September 2007
Added on 22nd October 2007, updated 3rd February 2010, updated April 2010, updated 1st Jan 2013