Isopogon baxteri Stirling Range Coneflower Endemic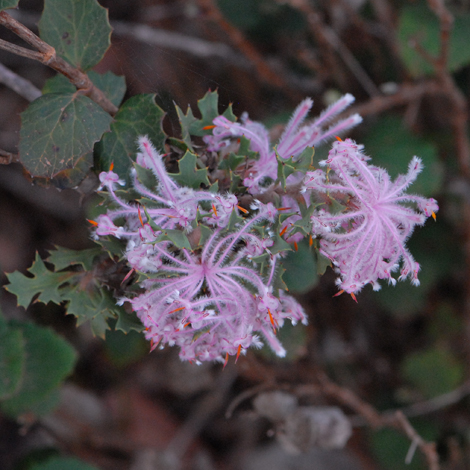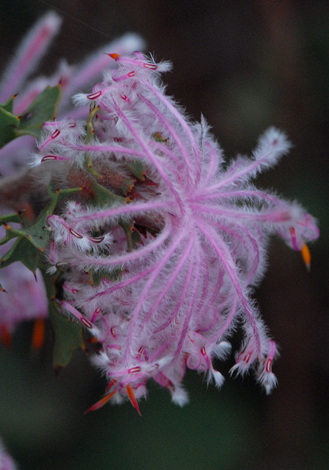 There are many plants in the Australian Proteaceae which are wonderfully photogenic but this one was more than a little confusing to look at. The flowers are described in the normal way in some texts but they usually omit the immediately fascinating thing about them which grabs your attention - they are pink and very fluffy. The fluffiness which tends to make even a sharp photo look blurred come about because of the many hairs which are on the petals - or whatever those structures are in an Isopogon flower. To add to the weirdness many of the blooms pointed sideways which at first I attributed to a peculiarity of the shrub I was examining but other people's photos show the same sideways blooming tendency.
There are a few Australian species named after the gardener and botanist William Baxter who collected plants in southern Australia for private collectors at the beginning of the 19th century. Isopogon baxteri only grows in a small region of south western Australian near the Stirling Range with one outpost on the way to Esperance.
Verge of Stirling Range Drive, Western Australia 19th September 2012
Added on 1st January 2013