Juniperus communis ssp nana Common Juniper C DD N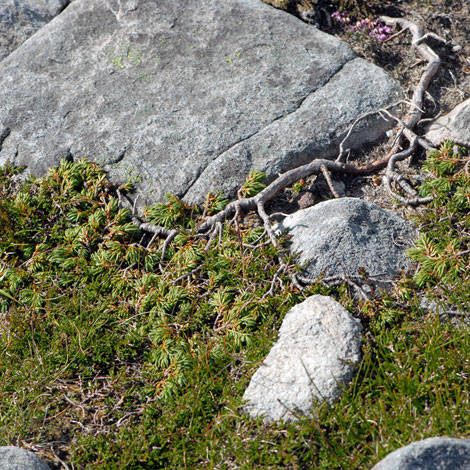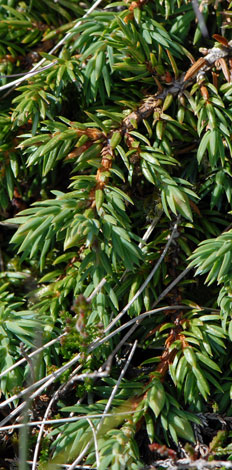 There was a reasonable amount of this sub species of Juniper on the hills before Cul Mor. All the plants were procumbent and no more than a few centimetres high.
The majority of J. communis ssp nana is found in north western Scotland but there are records from Snowdonia, the Lake District and the west of Ireland too.
Hills before Cul Mor ascent, Wester Ross, Assynt, Scotland 25th July 2009
Added on October 2nd 2009, updated 13th April 2010