Lamium amplexicaule Henbit Dead-nettle C DD N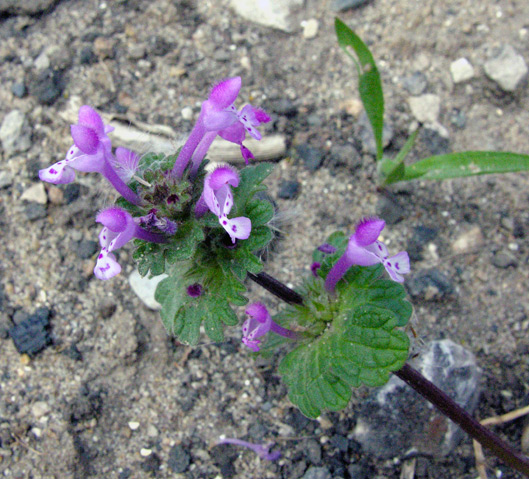 I had given up seeing a decent flower on this species of Lamium when I stumbled across an excellent one in flower on a soil dump. The contrast with the nearby rocks and soil makes it almost exotic.
Found in most of England, eastern Scotland and western Wales, this plant is commonest near the coast. In Ireland it is much less common and found mostly in the east.
Near Pensarn beach, North wales, June 4th 2005
Added originally on December 16th 2004, modified June 4th 2005, updated 13th March 2010