Lathyrus sylvestris Narrow-leaved Everlasting-pea C DD N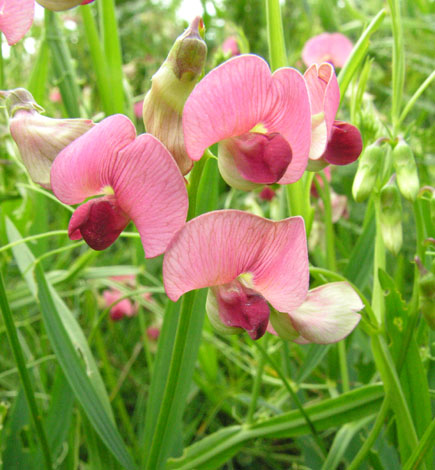 I was quite surprised to find that this plant was a native but Stace points out that it has been introduced in many places. I first found this about twenty five years ago on this site but now it has spread hugely and even competes very well with bracken.
L. sylvestris is found reasonably commonly in England and Wales although records thin towards the north of England. It is not common in southern Scotland and scarcely known at all from northern and central Scotland. It is absent from Ireland.
Cliff top grassland above Porthdinllain, Lleyn Peninsula 25th July 2005
Added on 25th July 2005, updated 27tH March 2010, Updated 17th January 2021