Leymus arenarius Lyme Grass CC DD N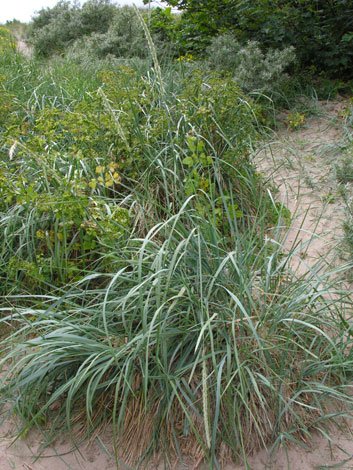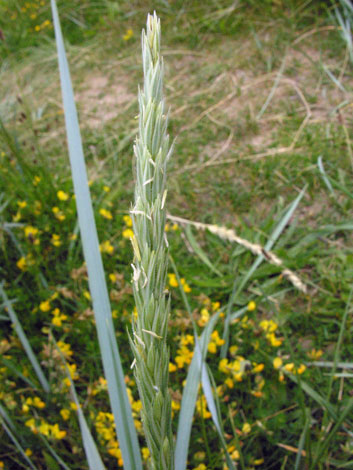 Found on shores above the high tide mark, this coastal grass is tall (over 2m) and distinctly glaucous (leaves are a bluish green). It can't easily be mistaken for anything else.
L. arenarius is found at coastal sites over much of the British Isles but it is a little less often recorded from western sites, particularly in Ireland.
West Shore, Llandudno, Wales 4th June 2005
Added on 6th November 2005, updated 26th June 2010, updated 16th Nov 2014