Ligusticum scoticum Scots Lovage C DD N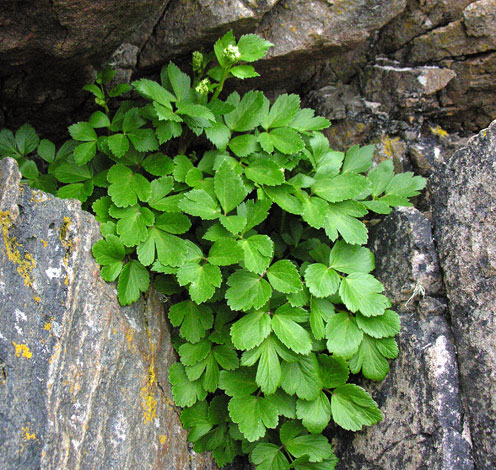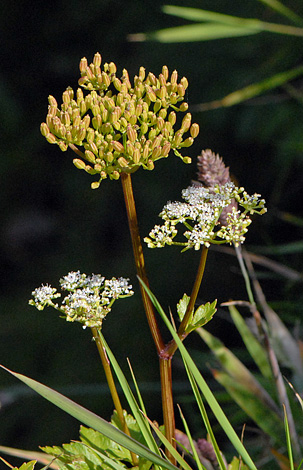 This plant loves the coast so much it is often found in the rocks splashed by the sea. Its typical celery like glossy foliage doesn't often have many flowers to show on the young plant at Achmelvich where it is flowering much later than normal. It has various medicinal and historically culinary uses in soups or salads and at one time sailors would use it as a source of vitamin C. It is supposed to help digestive disorders, rheumatism and certain problems with the uterus according to herbalists.
Its distribution is so perfectly Scottish that it stops promptly at the border (perhaps it would make an ideal logo for the Scottish National Party) hardly venturing at all into Sassenach territory. In Ireland it is found on the North coast as you might expect.
LHS: Assynt coast near Achmelvich, 18th June 2006 RHS: Duncansby Head cliffs, 27th July 2009
Added on 28th June 2006, updated 27th June 2010