Lilium martagon Martagon Lily DD I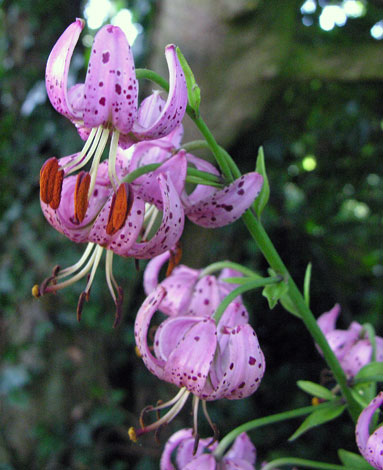 This European introduction has naturalised itself throughout England and southern Scotland with a slightly greater density in the north. It is absent from the far north of Scotland and hardly ever found in Ireland.
It is a plant of the woods and likes deep shade. Although the photo looks as though there would be no difficulty identifying the species, the gloominess of its usual habitat means you can easily walk by the plant as I did on each occasion I saw it this year.
Woods near St Abbs Head, Berwickshire, 14th July 2006
Added on 1st October 2006, updated 27th June 2010