Lilium x hollandicum Umbel or Orange Lily DD I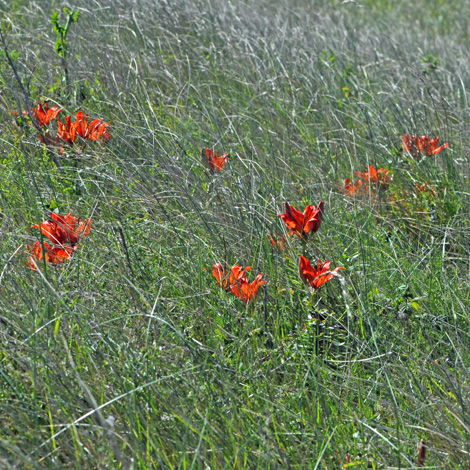 Lilium x hollandicum is a hybrid of Lilium bulbiferum and Lilium maculatum known as Orange or Umbel Lily. Known from a few years from this site, this bright orange-scarlet introduction has spread over the south side of a steep dune facing the sea. There are over 25 plants now.
It has escaped in only a few places in England, one in Scotland and one in Ireland.
Dunes near Red Rocks marshes, Wirral, 15th June 2010
Added on 20th June 2010