Linaria purpurea Purple Toadflax DD I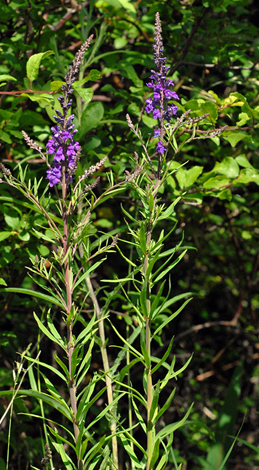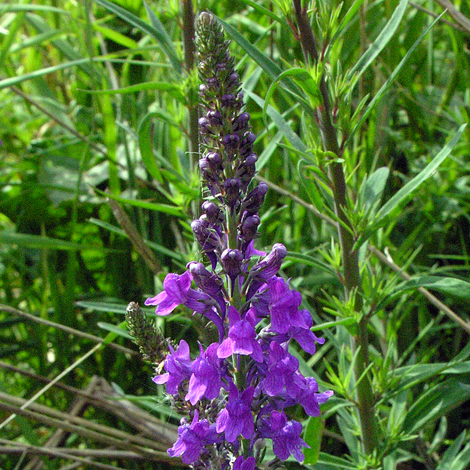 This is quite a common plant found in waste places, growing out of walls and cracks in pavement or concrete. It is an Italian introduction which has escaped from our gardens and taken to the UK like a native. As well as being purple in colour it tends to be a taller and more slender plant than L. vulgaris (Common Toadflax) which is yellow and I would normally expect it to flower in mid summer.
It is very common in England but less common in mid Wales and northern Scotland. In Ireland is is dotted around mostly in the east.
LHS: Llandulas quarry, North Wales 1st July 2008 RHS: Waste land, Ellesmere Port 18th May 2005
Added on 18th May 2005, updated 29th November 2010