Linaria salzmannii Endemic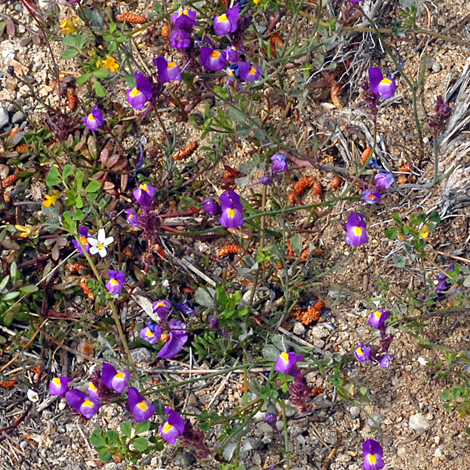 This Toadflax needs dolomite sands in which to grow and so is not very common. This site was at the side of a road near Ardeles in the Lake District of Andalucia and I thought at first it might be Linaria alpina. The colours seemed right but the lip, spur, leaves and habit were wrong after looking at various images available on the internet. Thanks to Jo Corke for the ID.
L. salzmannii is endemic not only to Spain but to southern Spain and in particular the hinterland of Malaga in Andalucia.
Gravelly roadside verge near Ardeles, Lake district, Andalucia, Spain 27th March 2008
Added on 29th November 2010