Lonicera xylosteum Fly Honeysuckle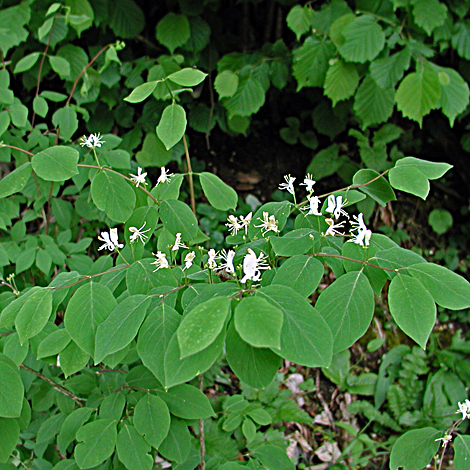 I have seen this plant in Yorkshire but not to photograph so this rather poor photo from the hills of Slovenia is the best I can do at the moment. According to Stace this plant is possibly a native in West Sussex but much of it is bird sown around the woods and hedgerows of the UK.
L. xylosteum is dotted around throughout England, Wales and southern Scotland but there is very little to be found in the far north and not many sites in Ireland.
En route to Ljubelj Pass, Slovenia 1st June 2001
Added on January 20th 2005, updated 2nd December 2010