Lonicera tartarica Tartarian Honeysuckle DD I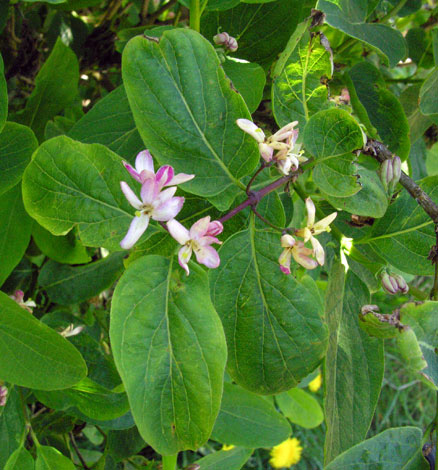 I'd never seen this introduction from Asia before coming across it in the dunes. My instinct was that it was a kind of honeysuckle but looking at it I'm not sure why I thought that. Perhaps the leaves or flower shape are redolent of common honeysuckle. The flowers are yellow at first and then become pinkish which is a bit like a honeysuckle.
This introduction is not all common. There are a few sites dotted here and there in England, a couple in Wales but none in Ireland or Scotland.
Southport (Birkdale Sandhills) 3rd May 2006
Added on 14th May 2006, updated 2nd December 2010