Macarthuria australis Endemic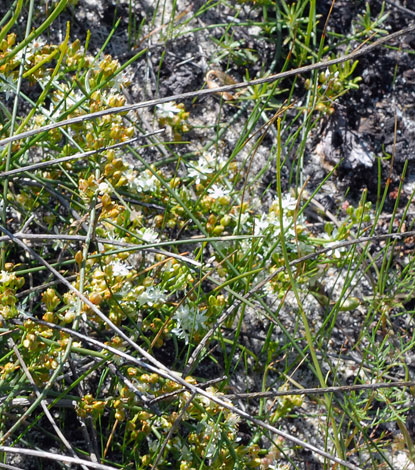 This plant is a shrub of about six which are endemic to Australia. All are shrubs with sweetly scented, white flowers. The flowers appear on long bright green stems with at most a few linear leaves.
M. australis is found in a narrow belt from around Perth northwards to Kalbarri.
Wireless Hill Park 21st September 2007
Added on 7th January 2008, updated December 11th 2010