Malus pumila Apple Tree DD I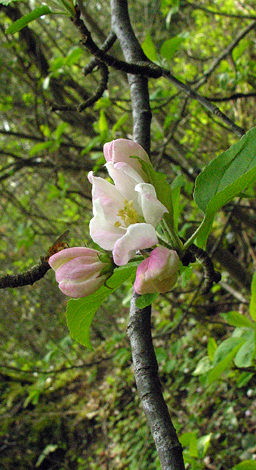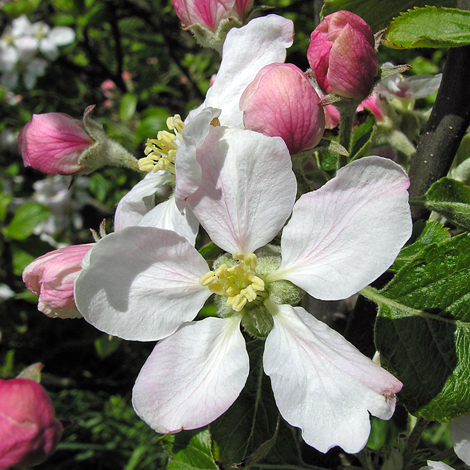 Bird sown seeds from garden apple trees are now quite commonly producing fruit bearing trees in the countryside and on verges or on waste ground. The pale pink blossom from deep pink buds, the tomentose underside of the leaf not to mention the obvious fruit are all identifiers.
M. pumila is found throughout England, Wales and southern Scotland around the industrial belt. In northern Scotland it is commonest around Inverness but uncommon elsewhere in the far north. It is common in Ireland.
LHS: Cilygroeslwyd, North Wales 25th April 2005 RHS: Red Rocks dunes 29th April 2005
Added on November 8th 2005, updated 13th December 2010