Malus sylvestris Crab Apple C DD N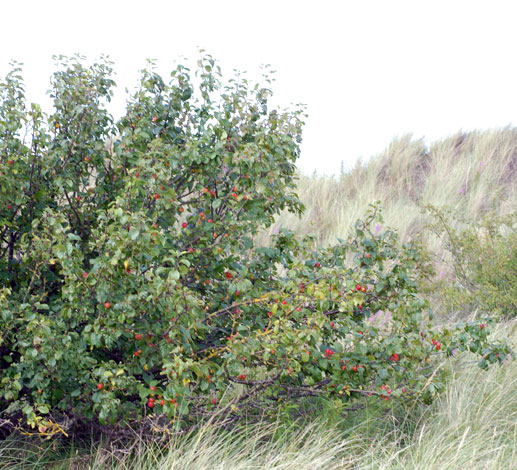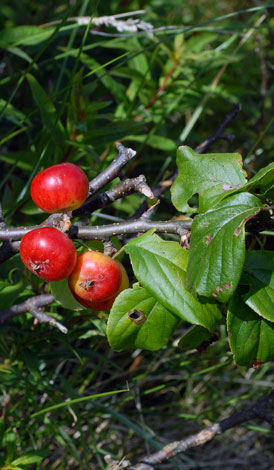 This native tree has blossom very similar to the ordinary Apple tree Malus pumila and is much better identified by the small, reddish, flattened fruit. It isn't obviously a different species from Malus domestica according to Stace and so there is no agreement at the moment about the status of this plant or possible hybrids or varieties.
It can be found throughout the British Isles except for the far north of Scotland where it is uncommon.
Talacre Dunes, North Wales 30th July 2007
Added on 4th February 2008, updated 13th December 2010