Mimulus guttatus Monkeyflower DD I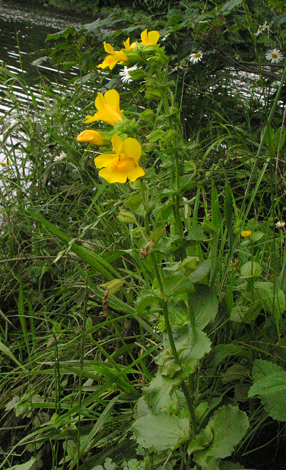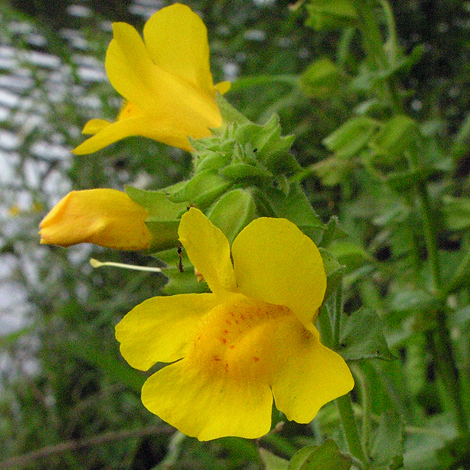 This is the commonest species of the Mimulus genus which is an American introduction. It typically grows in wet places and M. guttatus usually has small red spots in throat of the flower.
Mimulus guttatus is found in good numbers throughout England, Scotland and Wales but is less common in Ireland where the main concentrations are in the north and south with little to be found in the centre.
Banks of River Tyne 3rd July 2005
Added on November 10th 2005, updated 3rd January 2011