Minuartia rubella Mountain Sandwort RRR DDD N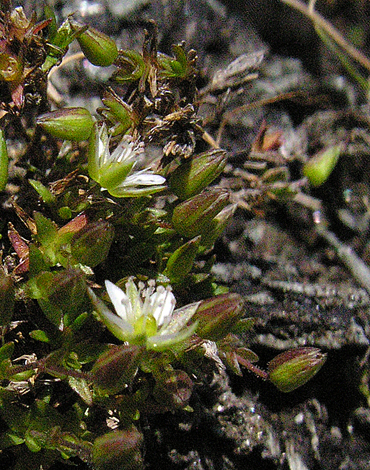 This is not an easy plant to find even when you know that it does live here in the Ben Lawers Corrie. Only small tufts of it are dotted here and there and they are very easily overlooked in our experience. We were very pleased to find such one obvious little plant isolated on a rock at head height where it stood out.
Minuartia rubella is one of our rarest alpines with only five sites in highland Scotland known to still have plants.
Ben Lawers Corrie 11th July 2005
Added on 12th July 2005, updated 3rd January 2011