Nothoscordum borbonicum Honeybells DD I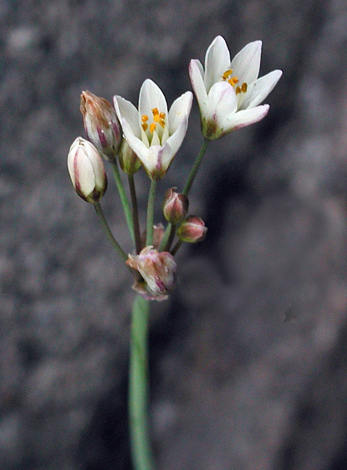 You find interesting plants in weird places on Guernsey. This is a well known site for this plant which is a pavement weed at this particular site. It is a South American introduction often planted in gardens but here established in the wild and waste places as a weed for some time.
N. borbonicum has escaped sucessfully to Channel Island sites but rarely anywhere else except for a few places in the south east of England.
L'Islet, Guernsey, 20th June 2004
Added on 21st October 2004, amended on January 2005, updated 14th January 2011