Nuphar lutea Yellow Water-lily C DD N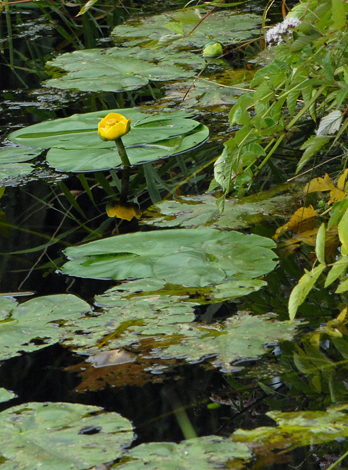 Habitats for this plant are disappearing as the tendency to drain wet land in the British Isles still continues albeit at a slower pace than in the past. This reserve has been protected for some time so Nuphar lutea thrives and is native here. Elsewhere it can be found but has been introduced to a great extent.
N. lutea has been recorded from much of England and Wales but is rarer in Scotland particularly in the north. It is more common in the north of Ireland than the south.
Wicken Fen, Cambridgeshire, 22nd August 2010
Added on January 15th 2011