Onopordum illyricum Illyrian Scotch Thistle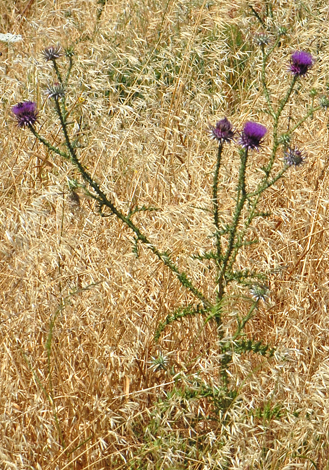 The flowerhead of this tall thistle has stout triangular bracts which are usually strongly curved backwards (re-curved). It will grow up to 4,000 feet on waste ground or in fallow fields like this one but is quite a variable species. Some plants are very hairy others not hairy at all.
It is found throughout the Mediterranean.
Field at Masanagros, Rhodes 16th May 2010
Added on February 3rd 2011 updated 15th January 2021