Paris quadrifolia Herb Paris C DD N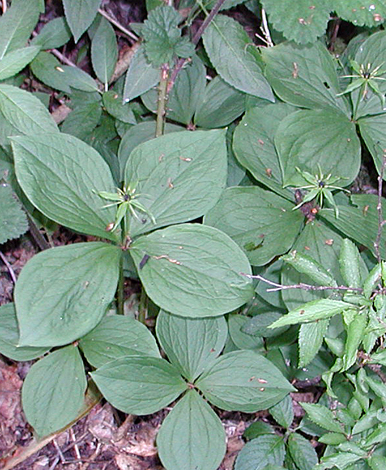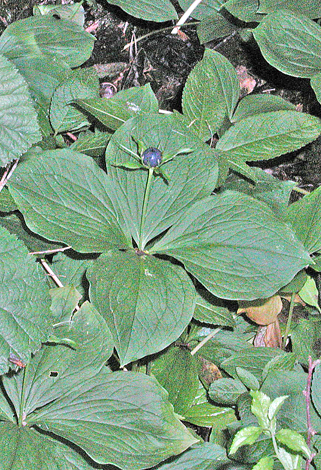 This is a woodland plant or to be more specific a plant of deep shade and calcareous soils. Photographs are not easy since there is never enough light. It is such a weird looking plant that it is one of the few you really can't confuse with anything else. It grows mostly in long established undisturbed woodland. I was shown this plant on my first WFS expedition in 1987 growing behind a big rock by the main path. The patch is still there over 30 years later.
P. quadrifolia is found throughout England but hardly at all in western Wales - only near the borders. Frequency of records diminishes as you go north and again it is rarer in the west of Scotland. It is completely absent from Ireland.
LHS: 25th May 2004 RHS: 2oth July 2004 both atGaitbarrows, Lancashire, 10th May 2005
Added on January 30th 2005, updated February 15th 2011