Persicaria lapathifolia Pale Persicaria C DD N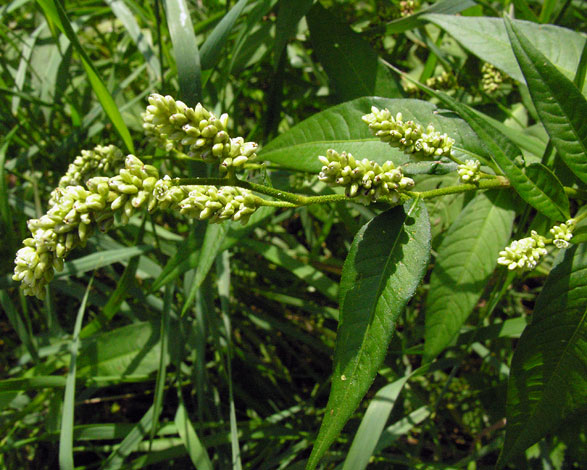 The diagnostic for this plant is the presence of small glands on the flower stem and on the perianth (sepals) but I first look out for a pale greenish flowered Persicaria often growing with P. maculosa (Redshank) and P. hydropiper (Water Pepper). In my experience a healthy plant will often be larger and more straggly than Persicaria maculosa which can have confusing pale forms. I haven't yet seen any pink forms of P. lapathifolia as illustrated in Stace's DVD.
P. lapathifolia is very common throughout England and Wales less common in Ireland and records decrease as you go north, so it is uncommon in the Highlands and the far north of Scotland.
Helsby potato field, Cheshire 11th August 2005
Added on 28th September 2005, updated 25th February 2011