Phleum pratense Timothy CCC DD N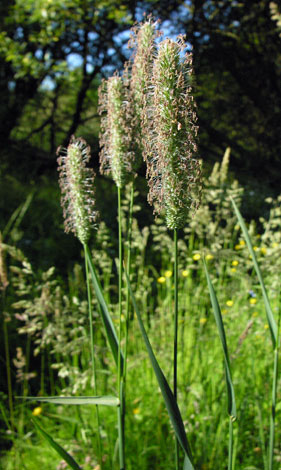 This grass can look a bit like Alopecurus pratensis (Meadow Foxtail) to those who don't like "doing" grasses but Phleum pratense is taller and the flowers head can be twice the length of Meadow Foxtail as well as flowering later in the season. The flower spikes in this photo are quite short for Phleum pratense.
Apart from a few places in the high northern mountains of Scotland, Phleum pratense is found throughout the British Isles.
Near Callander, Scotland 11th July 2005
Added on November 11th 2005, updated 1st April 2011