Phlomis fruticosa Jerusalem Sage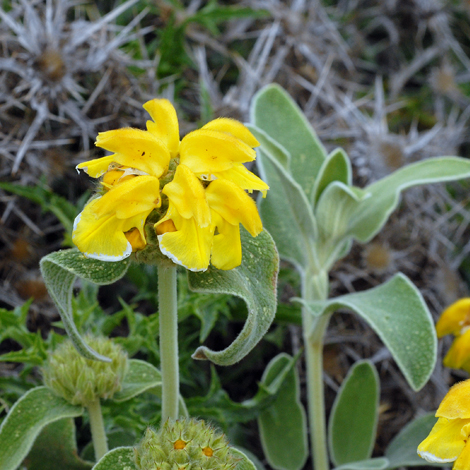 Phlomis fruticosa is quite common in central and western Crete contrary to some accounts which say it is rare here. It can be confused with Phlomis cretica which has almost linear bracteoles surrounding the flowers.
Pholmis fruticosa is a plant of the eastern Mediterranean which has become a favourite for gardeners throughout Europe.
Near Kolimbari, Crete 4th April 2007
Added on 1st April 2011, updated 8th July 2016