Pityrodia terminalis Native Foxglove Endemic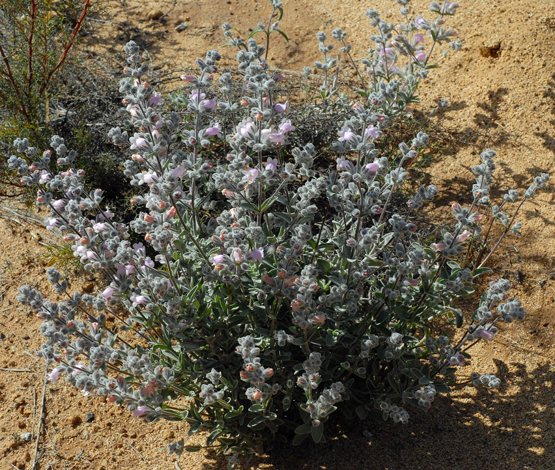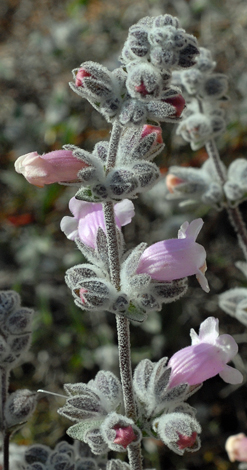 The shape of the flower, which can be purple, pink, red or white certainly resembles that of Digitalis purpurea (Foxglove) but there the resemblance stops because this plant like so many in this part of the world is a shrub in the Lamiaceae family not a biennial of the Veronicaceae. Both are hairy but the Australian Native foxglove is so densely hairy that the plant has a greyish appearance.
Pityrodia terminalis is an inland plant growing in a wide band within the wheat belt from Esperance to Geraldton and even as far east as Kalgoorlie.
W.A. W.F.S. tour: Talgomine Reserve, 13th September 2007
Added on October 10th 2011