Plantago afra Glandular Plantain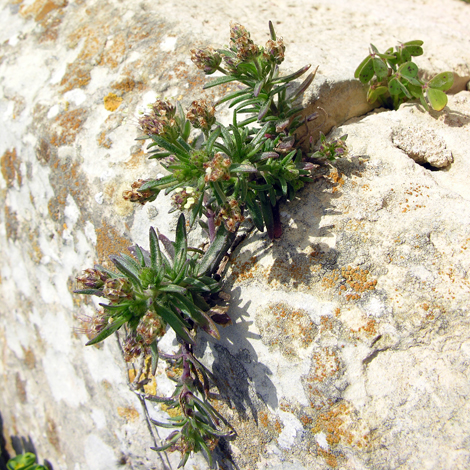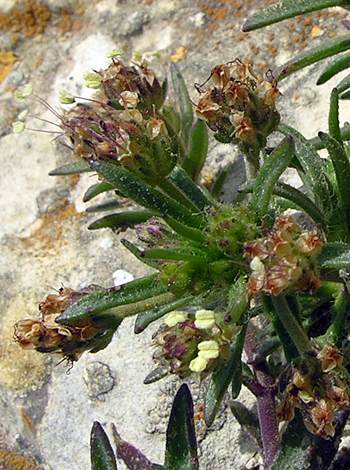 Also known as Plantago psyllium this species is quite common the Maltese islands. P. afra has sticky hairs on the leaves and will grow on waste land and quite rocky habitats such as the walls of the Citadel where it was found. Medicinal uses include extracts of the seed uses as a laxative.
Plantago afra is found throughout the Mediterranean region.
Wall of Citadel, Victoria, Gozo 21st March 2005
Added on December 24th 2005, updated 22nd June 2011