Plantago maritima Sea Plantain CCC DD N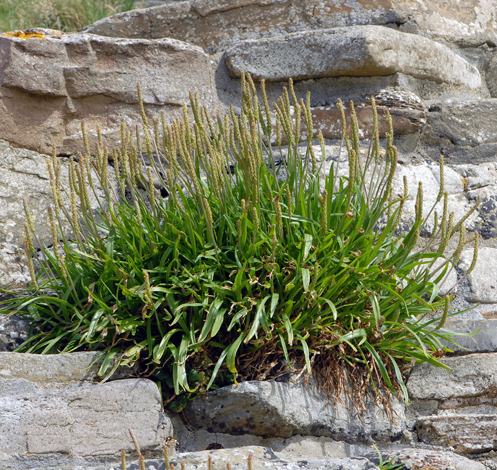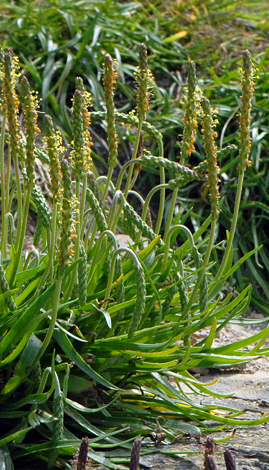 This plantain has long narrow leaves, is glabrous (no hairs) and tends to grow in salt marsh areas or any place near enough to the sea to be washed by the tide.
As you might expect P. maritima can be found near the coast throughout the British Isles and Ireland. It is found inland in the far north west of Scotland, Cornwall and western Ireland.
Near causeway to Brough of Birsay, Orkney Mainland 29th June 2011
Added on 14th November 2005, updated 14th July 2011