Polygonum arenastrum Equal-leaved Knotgrass C DD N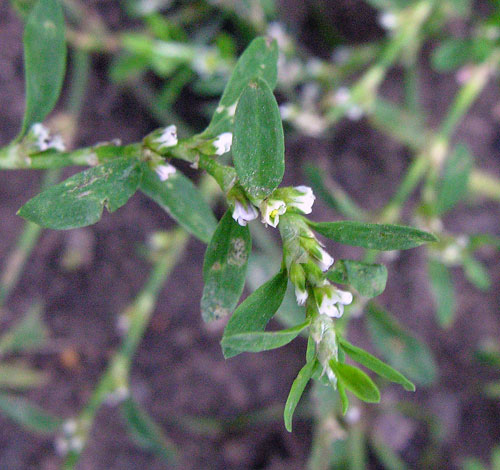 This is quite common but not as ubiquitous as P. aviculare (Knotgrass). Since both of the are procumbent plants of waste ground I may well have walked over this plant many times before seeing it here.
The only places where this plant doesn't grow are high in the hills so there isn't much in the highlands of Scotland.
Entrance to Leigh Woods, Avon Gorge 1oth September 2006
Added on 1st February 2007, uodated 17th July 2011