Pomaderris elliptica Yellow Dogwood Endemic?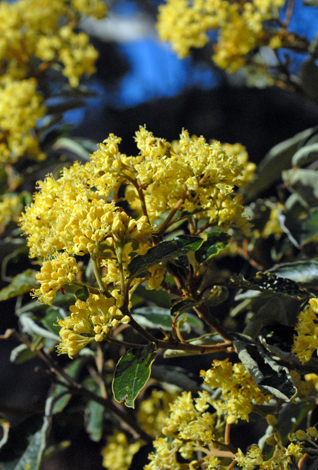 A member of the Rhamnaceae family, this shrub is quite similar to others in the genus Pomaderris. In particular the leaves and flowers of P. elliptica are superficially similar to P. apetala. I have found some flowers with petals in photographs of this species although it is the the yellow sepals which are dominant.
P. elliptica is grown in gardens and is said to be a Tasmanian endemic but there are distribution maps which show it growing on the south east coast of Australia as well as Tasmania.
En route to Wineglass bay in Freycinet National Park, Tasmania 5th September 2007
Added on October 25th 2011, updated 22nd May 2016