Potentilla intermedia Russian Cinquefoil I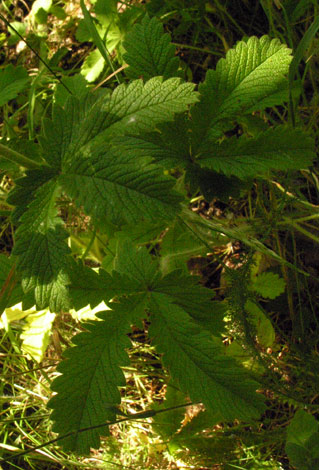 This introduction from Russia is very tall for a Potentilla species. This one was about 70 cm and although not often found naturalised, this plant was on of the last shown to us on our London WFS meeting.
It is dotted here and there in the mainland of the British Isles (it is absent from Ireland) with the main concentrations around London and Edinburgh.
Howells Hill Nature Reserve, 2nd July 2006
Added on 10th February 2007, updated 20th July 2011, updated 21st January 2021