Rorippa amphibia Great Yellow-cress C DD N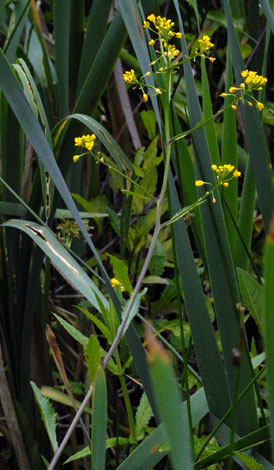 This is the largest of the native Yellow-cresses with stems over 1 m in height. The leaves are toothed at the top and sometimes lobed at the bottom but the flowers look like generic yellow crucifers.
R. amphibia is quite common in England and on the Welsh borders but only found in the borders of Scotland and there it may well have been introduced. It is common in Ireland.
RHS & LHS: Frodsham marshes 17th Jun 07 Middle: Leasowe Meadows, Wirral 19th Jun 07
Added on 19th February 2008, updated 17th January 2012