Salix repens var repens Creeping Willow CC DD N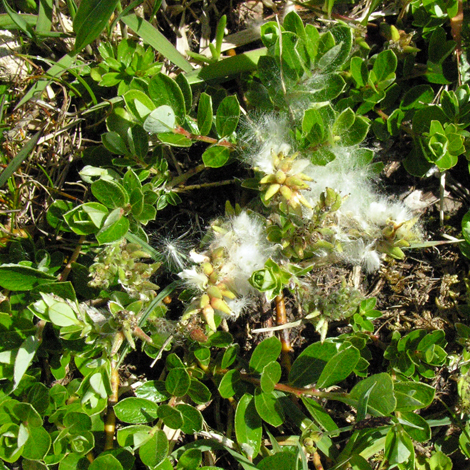 This is supposed to be the commonest of two common varieties (var argentea and var repens) of Salix repens which are found in the British Isles. It is usually characterised by bright green leaves compared with the hairy grey-green or silvery ones of var argentea. Any hairiness is usually found on the underside of the leaves. If anything var repens is more procumbent than var argentea but the flowers and leaf shape are much the same. There is another variety var fusca which is found in East Anglia only.
Apart from central England Salix repens varieties are found all over the British Isles and Ireland and it is common in Scotland.
Lambs Head, Kerry, Ireland 22nd May 2005
Added on December 8th 2004, modified November 19th 2005, updated 27th January 2012