Salix reticulata Net-leaved Willow RR DDD N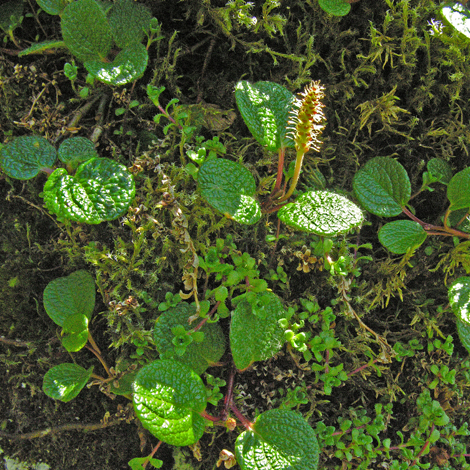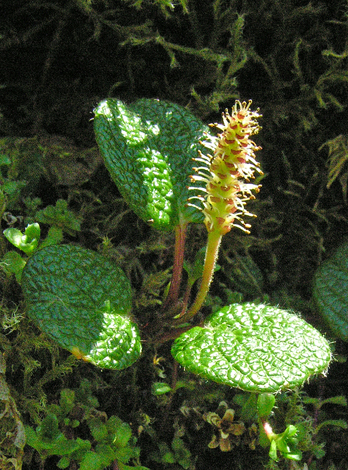 The neatness of its habit and perfectly formed net veined leave make this one of the most attractive of all our native willows. Like many alpines it never gets very tall although I have seen plants about 30 cm in height. This one, which had 20 or more so flowering spikes like the one in the photo, was neatly placed amongst the Sedum Rosea (Rose-root) and Myosotis alpestris (Alpine Forget-me-not). This was my plant of the day and we saw most of the Ben Lawers specialties on this occasion.
Salix reticulata is mostly often found ( for a rarity) in the high hills of mid Perthshire and grows almost nowhere else in the British Isles.
Ben Lawers Corrie July 11th 2005
Added on July 12th 2005, updated 26th January 2012