Salix x friesiana Hybrid Willow C DD N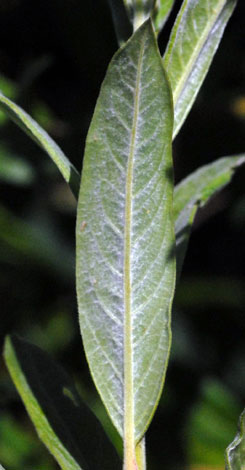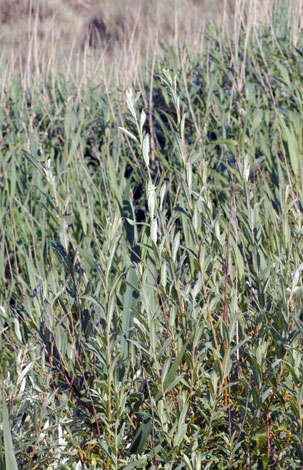 This is the hybrid between Salix repens var argentea (Creeping Willow) and Salix viminalis (Osier). It clearly has characteristics of both willows. The leaves are elongated although nowhere near as long as S. viminalis and the adpressed hairs which give a silvery look to Salix repens var argentea are visible particularly on the underside of the leaf.
It has been recorded in only a few places in the British Isles with most sites on the South Lancashire coast.
Birkdale Dunes, Sefton Coast 27th June 2007
Added on 28th June 2007, updated 27th January 2012