Salvia pratensis Meadow Clary RRR DD N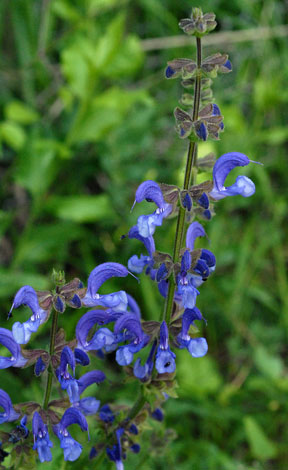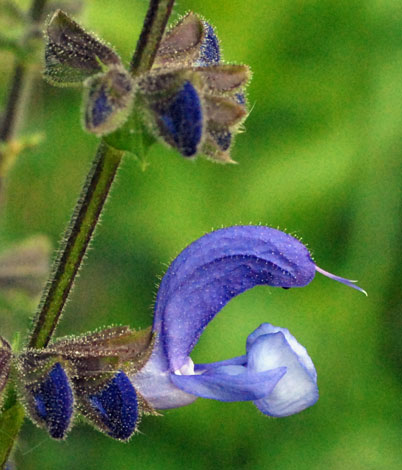 This rare plant is one of the few which is also quite stunning to look at. I've found Salvia species before on the continent but the flowers of this plant are larger, bluer and more striking than any I've seen so far. It was quite windy when the photo was taken so it has come out reasonably well. This was one of many rarities on Plantlife's main reserve at Ranscombe farm in Kent.
Salvia pratensis is now only found on about 12 sites in England (there are no records from Wales, Scotland or Ireland) according to Stace but BSBI maps show 20 sites which include places where it isn't native but has been naturalised.
Ranscombe Farm, Kent 3rd June 2007
Added on 1st August 2007, updated 27th January 2012