Saxifraga granulata Meadow Saxifrage C DD N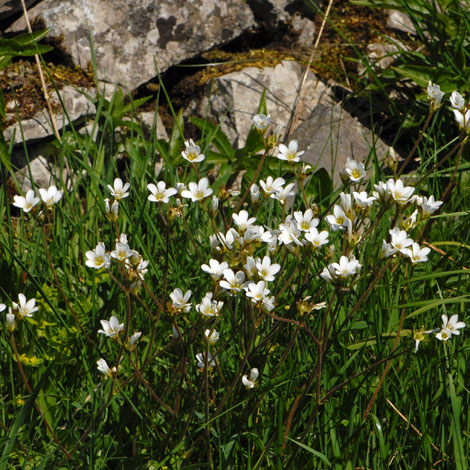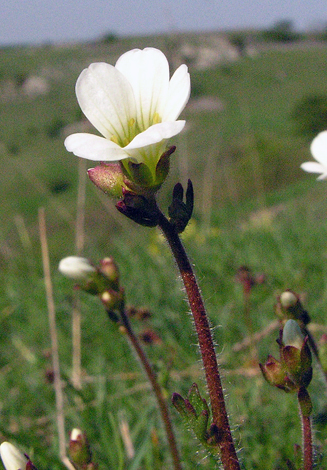 This May flowering native grows in clumps and is quite common in Cressbrookdale. At first i used to find it in clumps of no more than about twelve but venturing much further a field during the Foot and Mouth crisis of 2001, I also came across huge numbers of this delightful lowland Saxifrage at Abermenai point near Newborough warren on Anglesey.
Saxifraga granulata is a plant of base rich soils and is found in much of England, Wales and southern Scotland. It is rare in Ireland.
Cressbrookdale, Derbyshire LHS: 25th May 2012 RHS: 10th May 2006
Added on 29th October 2004, amended 3rd February 2005, updated 29th January 2012, updated 26th January 2015