Saxifraga oppositifolia Purple Saxifrage C DDD N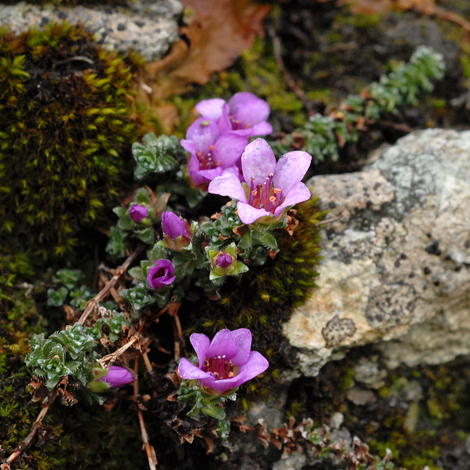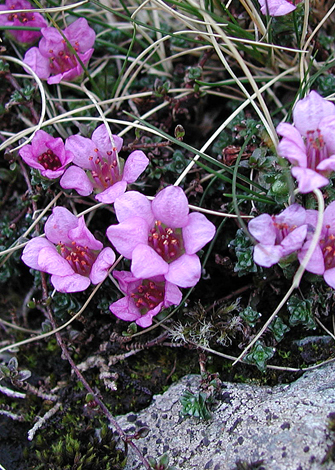 Saxifraga oppositifolia flowers so early that if you go looking for it at Easter you can find it finished. I have found buds with colour in in February so it is possible to take pictures of this in full flower surrounded by snow. When just open the flowers are purple and the anthers orange. There is a fair amount of this beautiful little plant about in the hills of Wales but on Ben Lawers in Scotland it can be found in flower as late as July at 950 metres. The close-up of the bud shows the small opposite leaves which are out of proportion to the much larger flowers.
In Wales you would look in the Brecon Beacons, or Snowdonia for Saxifraga oppositifolia and in England, the northern Pennines, Cumbrian fells or Teesdale but otherwise most of it is to be found in Scotland. In Ireland it is confined to the hills of the far west.
LHS: Cwm Idwal, North Wales 6th March 2009 RHS: Cwm Idwal 27th March 2002
Added on February 3rd 2005, updated 30th January 2012